In January 2021, Sri Lanka opened its borders to tourists. Tamil and Sinhalese are spoken here. They know English. They love ice cream – this delicacy is sold on every corner – and they drink buffalo milk. Local streets are saturated with the smell of cinnamon. Many men wear skirts, women wear saris. Welcoming the guests, residents bring their palms folded to their foreheads. Until 1972, the island was called Ceylon, and now it is known to the world as Sri Lanka, which means "blessed land". Travelers call this place paradise.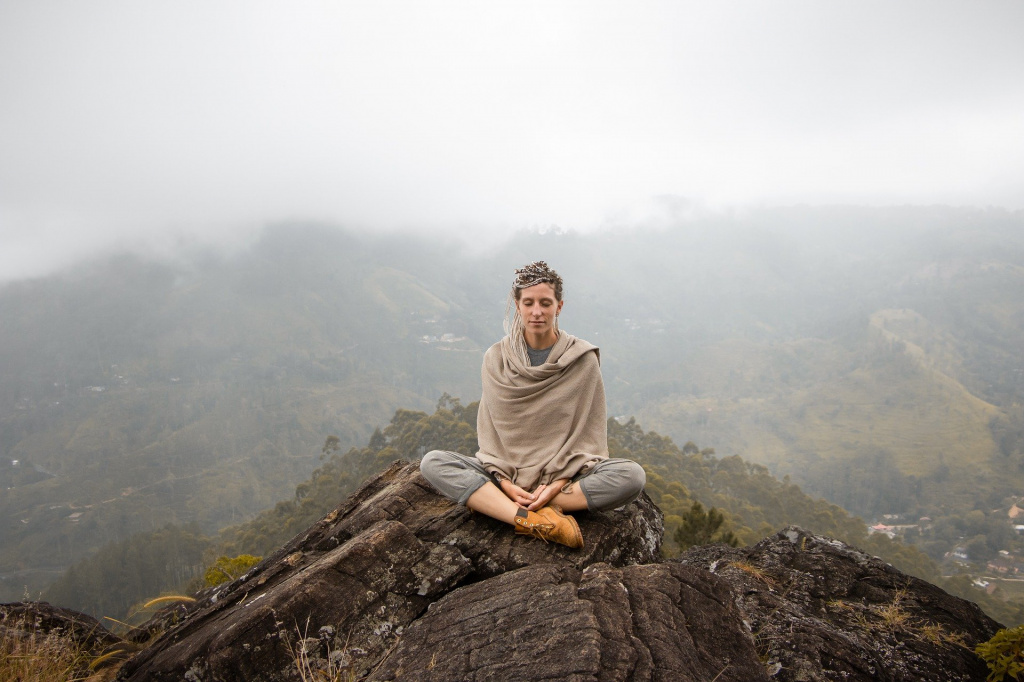 April-May is the time to get acquainted with the sights and culture of the island state.
Elephants in Pinnawala
The elephant in Sri Lanka is a sacred animal. You can get a life sentence for killing him. But admiring these large mammals is not prohibited. When traveling around the country, be sure to check out the elephant nursery. There are several of them, but the most popular is in Pinnawala, it is located 40 kilometers from the city of Kandy and 70 kilometers from Colombo. The road will take an hour and a half, depending on which point you go. You can get there by tuk-tuk, rented moped, as well as by taking a train or bus. In the case of the latter, a transplant will be required in the city of Kegalle.
The nursery was created to protect the orphaned elephants. It was opened for tourists in 1975. Then seven kids lived here, and now eight dozen animals! In Pinnawala, you will have the opportunity to communicate safely with them. You can feed the elephants with bananas and watch the animals swim. The second is convenient to do while sitting in one of the cafes on the river bank.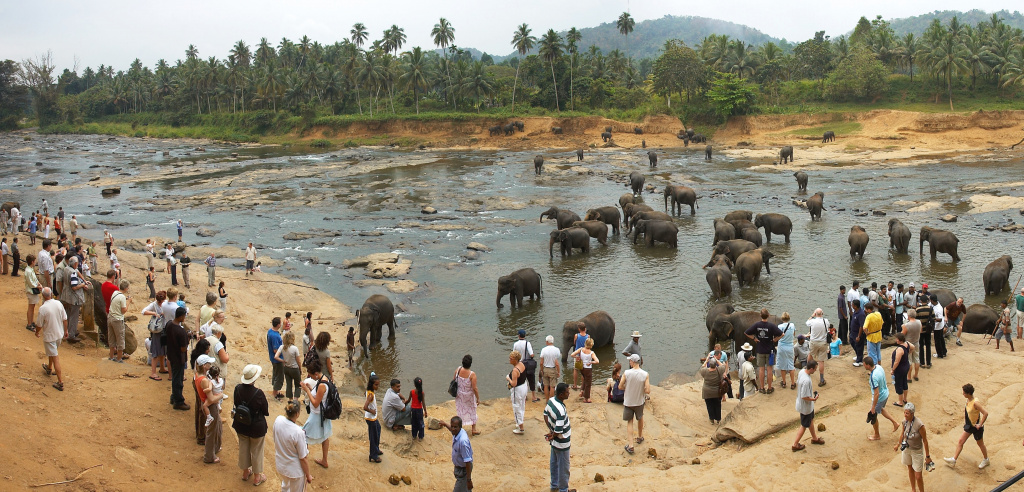 Photo: wikimedia.org
Viharamahadevi park – legacy of queens
Colombo is considered the cultural capital of Sri Lanka. It is located on the western coast of the country. Sights are scattered throughout the village – you will definitely have something to do.
After admiring the clock tower, Jami Ul Alfar Mosque and Gangaramaya Buddhist Temple, visit Viharamahadevi Park. Quiet place with shady alleys and gazebos. This park was founded by the British in the 19th century. And until 1958 it was called Victoria – in honor of the Queen of Great Britain. And now it bears the name of the Queen of Sinhalese.
In the park, you will admire red and black trees, fountains and an aquarium. You can take a boat and make a circle around the lake. Finally, take a photo near the Buddha sculpture. She's huge here.
After resting from the hustle and bustle, walk to the National Museum, which is nearby. More than 100,000 exhibits are kept here: from ancient porcelain to things of the last king of Sri Lanka.
Photo: srilankatravel-guide.com

Fabulous Mirissa Beach
It is a long and wide body of water with a calm and relaxing atmosphere reigning around. Travelers are attracted by the clarity of the water, coral reefs, boulders hanging over the coast of palm trees, and fine, white sand with an admixture of black volcanic. Paradise Beach stretches in the south of Sri Lanka. Tourists come here with one more purpose – in Mirissa, you can go on a whale safari. Blue whales and dolphins, which can be viewed on boat trips to the open ocean, are the resort's main attraction.
Tours to Sri Lanka
View all tours
Travel_Cottage in Sri Lanka
Sri Lanka



12 days

(November 12 – 23)

Sri Lanka. Great walk.
Sri Lanka



15 days

(12 – 26 February 2022)


LANCAN VACATION. LIFE AND CULTURE OF SRI LANKA
Sri Lanka



12 days

(04 – 15 January 2022 and 2 more dates)


Sri Lanka for New Year. The most interesting
Sri Lanka



12 days

(Dec 27 – Jan 07, 2022)

Active recreation in Mirissa is also developed: surfing, windsurfing, kitesurfing, diving, canoeing and kayaking. Extreme travelers will not be disappointed. What to do for those who like a measured rest? You can do yoga. Lessons are given right on the shore. Along the beach there are a number of shops and stalls, as well as restaurants and cafes with cuisine for every taste.
Photo: idealtrip.ru
Old fortress Fort Galle
This fortress is a UNESCO World Heritage Site, while it is the largest in Asia. In general, Galle is a city, port and capital of the southern province.
It was colonized by the Portuguese in 1505. They built forts here, where they built towns for officials and merchants. Halle became an important business point, where merchants from Europe, China and India gathered. They sold spices, precious stones, ivory here.
The Portuguese built many temples in Galle, which were patronized by various monastic orders: Jesuits, Franciscans, Dominicans.
Photo: atlasandboots.com
In 1640 the Dutch invaded the fort, expelling the previous colonialists. The "newcomers" erected tall walls of granite around them, which they defended with fourteen bastions. The fact that Galle is not just a city, but a fortified fort is clear from the barracks located here, the powder warehouse, the residence of the commandant of the fortress.
The British finished building Galle, they captured it in 1796. The British erected a lighthouse, a clock tower, and a gate here.
Those who want to comprehend all the secrets of ancient Sri Lanka can stay in Galle for a few days – there are hotels on the territory. Shops, shops and cafes will complement your vacation with pleasant moments.
Photo: goldtravel.by
Of course, everyone should see the sights of Sri Lanka with their own eyes: wander through its white sands, admire the ocean water, taste the local spicy cuisine. The lucky ones just managed to get to the New Year: here it is usually celebrated on April 13-14. Choose a tour, pack your bags – "blessed land" is waiting for you.
You may like
Sakhalin and the Kuriles – how to plan a trip
Traveling in the Balkans – a short guide to 8 countries in the region
In the spring at sea: TOP-9 places where you can go right now
Tours to Sri Lanka
Travel_Cottage in Sri Lanka
Sri Lanka



12 days

(November 12 – 23)

Sri Lanka. Great walk.
Sri Lanka



15 days

(12 – 26 February 2022)


LANCAN VACATION. LIFE AND CULTURE OF SRI LANKA
Sri Lanka



12 days

(04 – 15 January 2022 and 2 more dates)


Sri Lanka for New Year. The most interesting
Sri Lanka



12 days

(Dec 27 – Jan 07, 2022)